Quality Gear Guaranteed ...
Great Pricing ...
Quick and Easy ...
It is important for your personal gear to fit perfectly and for it to perform properly.
Dive Connections has been serving Central Virginia for two decades and during that time they had certified over 3,000 new divers. We know how to fit gear and we guarantee that you gear will be right for you. Please come in and see all that we have to offer from manufacturers like Aqualung, Sherwood, Mares and many more. But if your in a hurry and want a good quality set for not too much money and you want us to guarantee it, here is a package that we think you will be very happy with at a special price.
... Now, go ahead an pick out your package.
.... Don't forget to add the special carry bag accessory package below!
The Basic Package
Low Volume, Frameless Mask
Slim Purge Valve Snorkel
Rugged Quality Pulse Fins
ErgoZip 5mm Booties
Fins & Snorkel Color: Black or Blue

The Deluxe Aqualung Package
ErgoZip 5mm Booties
Airway Snorkel

Men -

Infinity Mask
X Shot Fins w/Spring Straps

Ladies -

Linea Mask
Shot FX Fins w/Spring Straps




Put it all together!
Add a Deluxe Mesh Backpack
Save $20 Off Retail Price
& FREE 500 PSI Mask De-Fog

Valid with purchase of any one of the above packages.
Thank You and Happy Diving!!
Do come by and see us if you can. Click the logo below to go to our website for contact information, hours of operation, directions and so much more.
Happy Diving!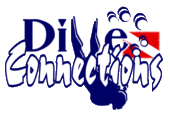 1754 Timberwood Blvd
Charlottesville, VA 22911
434-964-9200